About Our Dental Office – Forest Park, OH
The Gentle Comprehensive Dental Care Your Family Deserves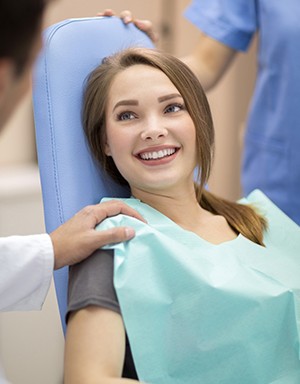 At Kemper Meadow Family Dentistry, our dentists are proud to be able to offer complete dental care to dentistry patients of all ages. We look forward to helping everyone in your family enjoy a lifetime's worth of excellent dental health, and you can count on our dentistry team to help make each visit a positive experience. Give us a call today to schedule an appointment for yourself or one of your loved ones!
Dental Patient Comforts
We know that going to a dentist may cause fear or anxiety and isn't the first thing you look forward to.
With this in mind, we make sure that your entire visit is as comfortable and relaxing as possible. We offer a variety of things to make your visit to Kemper Meadow Family Dentistry comfortable and relaxed. They include:
Radio throughout the dental office
WiFi Available
Sunglasses
TV in All Rooms
Friendly and Compassionate Team
Blankets available upon request